Regular price
Sale price
$39.00
Unit price
per
Sale
Sold out
Share
The night belongs to those who dream. Our nightcap is an earthy, smoky, smoothly spiced euphoric. Sip to top off the night, drift into your deepest dreams, and rise ready for the day ahead.
Adaptogens: Reishi mushroom taps into conscious calm by reducing cortisol while passion flower relieves restlessness. When consumed in small, continuous doses, both have been shown to support sleep cycles.
Nootropics: 0.25mg of melatonin signals the brain to ease into a state of rest without knocking us out. L-theanine boosts GABA production to ease the mind and l-tryptophan supports serotonin levels to relax the body. All play a natural role in regulating our circadian rhythms.

Botanics: Oak, clove, ginger, cinnamon, and chili support digestion and balance the palette.
Serving: Each 500ml bottle has 11 servings. A 1.5oz. serving (about a shot) is enough for most, but you may want 2. Limit to 4 servings in 24 hours.
The feeling ~ Serene relaxation: Wind down body and quiet your mind: Less stress: Support deep stages of sleep through the night; Clearing mornings: Wake up restored and ready for the day.
Advisory: Do not consume if you are: under 18, breastfeeding, pregnant, or may become pregnant, have a medical condition, or are taking medication. Do not consume with alcohol. May cause drowsiness, so do not consume when driving or operating heavy equipment. Use only as directed: Start with a single serving and increase slowly to determine the amount that works for you. Do not consume more than 4 servings within 24 hours. Discontinue use immediately if you feel any unwanted effects. Keep out of reach of children.
View full details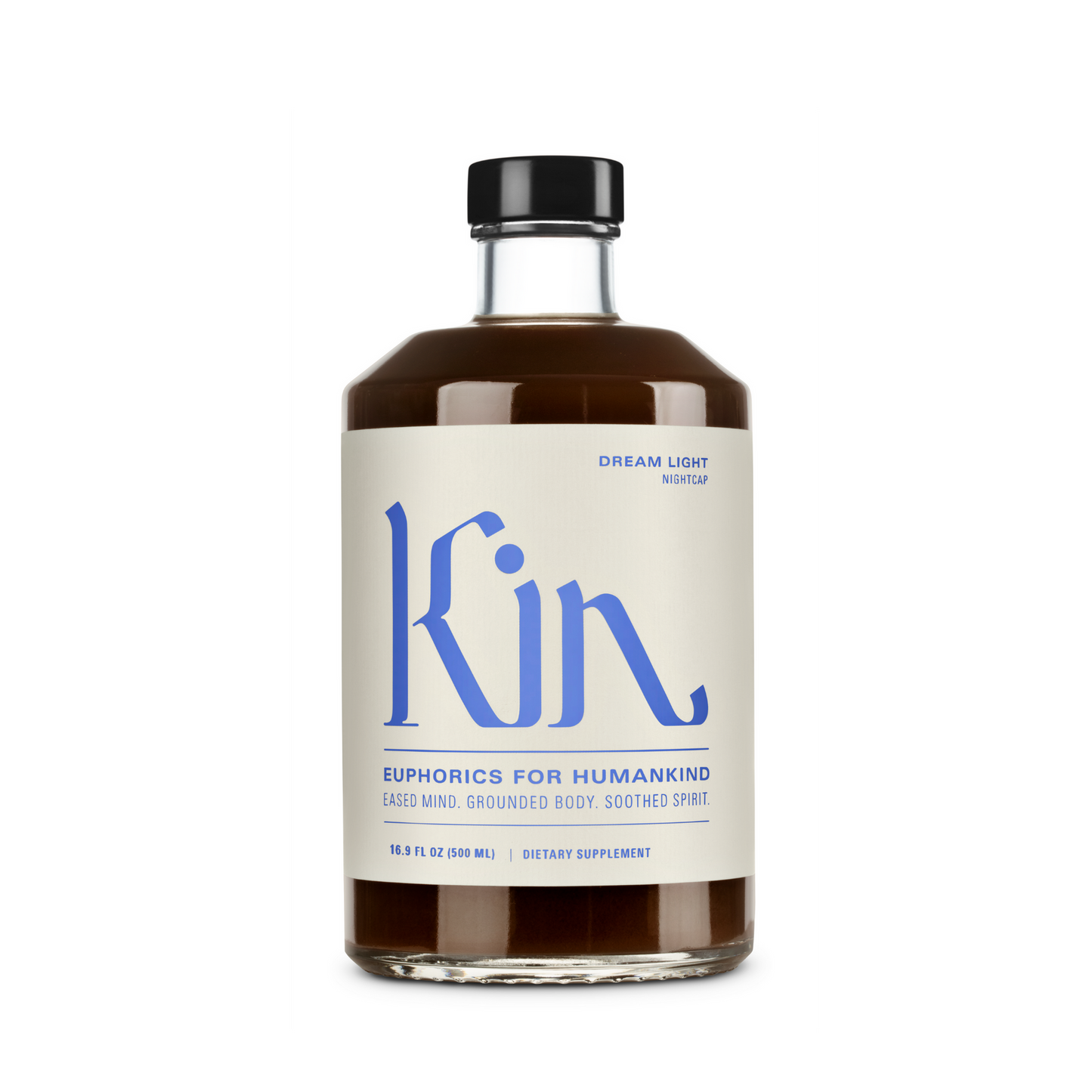 Delivery

Our delivery radius is 30 miles from our retail store at Main Street & Hazel Dell Parkway in Carmel.

Less than 13 miles: $5 delivery fee or free delivery for orders $75+
13-20 miles: $10 delivery fee
21-30 miles: $20 delivery fee

Returns

We do not accept returns or exchanges.